Book Review: A Poison Dark and Drowning by Jessica Cluess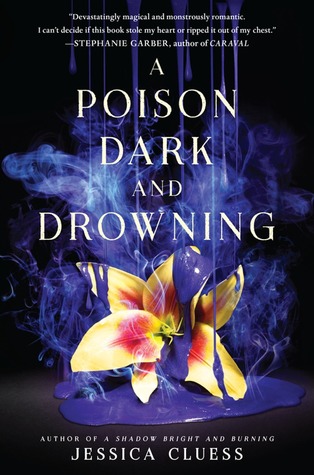 Henrietta is in a city full of lies and secrets. Her friend Rook is turning into a monster and as she desperately searches for a cure she must hide the truth of who she really is; a witch and definitely not the chosen one.
When she finds what could be the answer to defeating the Ancient Ones she sets out on a journey with Blackwood, and Magnus intent upon stopping the ancients once and for all.
This book was phenomenal. I was on the edge of a precipice which the book could simply push me into for I there were so many twists that I never saw coming. The main character was wonderful and it was easy to connect with her desire to heal Rook. Furthermore, the book was boring at the beginning but steadily grew more intriguing.
****Spoilers Ahead****
Close to the end, we found out that the evil Ancient was her father! I did not see that coming. And then there were two love interests and when she finally told Rook she loved him, I screamed. I screamed in horror for it is so cliche to fall in love with a best friend and Rook was never my favorite character. But I hated how Blackwood proposed. I mean honestly, we don't even know if she truly loves him. Did she just agree to marry him because Rook was out of the picture and she's unclean?