Book Review: The Falconer by Elizabeth May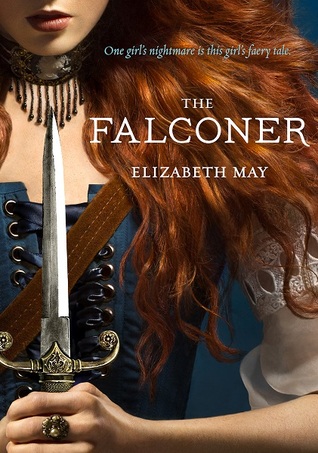 Lady Aileana Kameron the only daughter of the Marquess of Douglas is a stunner, a liar, a murderer, and a Falconer.  She has everything she could possibly want; brains, charm, wealth, a title, and beauty but she only looks the part of an aristocrat.  She has a secret.  She has the rare ability to sense the faery race which is obsessed with slaughtering humans.  Since her mother's death, Aileana has trained to kill the fae.  With a knack for inventing weapons, she is dedicated to slaying the fae and seeking her revenge upon the one that killed her mother.  But she is also a Falconer, the last of her line, and she is the sole hope to save the world from an army of fae.  Aileana longs to exact revenge for her mother's murder but first, she must save the world.
This book was amazing! The main character was stunning.  She fought faeries, saved lives, created inventions, built an airplane and an automobile, and she jumped out of the airplane.  She was a completely bad ass character who emotionally dealt with seeing her mother's heart ripped out by a faery before her eyes.  Kiaran, her faery trainer, was wonderfully mysterious and hid his own hurts and painful past.  The tale was brilliantly told and the action was constant.  There was never a boring moment.
However, the end was sad.  She didn't save her city.  She failed her people and it ends on such a cliffhanger.  "You really believe me to be your worst enemy." He glances over at Kiaran, an emotion in his gaze that I can't comprehend.  Then he says something I'll never forget. " You'll wish you had killed Kadamach when you had the chance."  Kadamach is Kiaran.  So I was like what? Why?  But I had no answers as to why the main character should have killed the faery she just kissed before the final major battle.  And I want the second book so bad.  I put it on hold from my library so I should get it here soon.
I would highly recommend this book especially for lovers of the fae.  I have read many fairy books but this is by far one of my favorites.  It may not be completely historically accurate but that is a minor detail easy to overlook.  Read it and you will not regret it.