Book Review: Siren's Lure by Frost Kay

Hayjen never believed in legends, myths, or rumors.  That was until he was captured and enslaved by a race that was thought to be safely ensconced from the rest of the world.  As danger stalks ever closer, Hayjen is tossed into the watery depths of the sea where he begins to question everything he has ever believed.
Lilja is intent upon vengeance.   Scythia will fall and she will bring it about for what they took from her can never be replaced. But an accident occurs and despite the laws, she rescues a dying man at the cost of exposing a secret she has kept for years.  A secret that could destroy an entire race.  I received this book from NetGalley in exchange for my honest opinion.  This book was published March 27th, 2018.
Siren's Lure was an intriguing short novella that is part if The Aermian Feuds series.  I have not read any of the books that make up the series besides this prequel but I was immediately drawn into the tale from the first sentence.  The world was filled with siren-like creatures, pirates, slave traders, and kingdoms on the brink of war.  Add to that stunning characters with unique abilities and charming personalities hiding pain and secrets and I could not put the book down.
The characters were what first drew me into this tale.  Hayjen and Lilja are the two main characters.  The book's chapters alternate between their two perspectives.  They were both unique and charismatic in their own ways.  Hayjen is a man captured and enslaved.  His goal is to protect all the women on the ship and when they are rescued by pirates he keeps a sharp lookout for deceit.  He is pained at having left his sister and all he wants to do is protect Mer and return to the sister he left to fend for herself.  His serious and protective ways endeared him to the reader.
The other contributor to this tale, Lilja is a hunted creature whose very kind is supposed to be extinct.  She was banished from her family and she now rescues those enslaved so that they do not face the same fate she did.  As a younger woman, she was enslaved and she suffered mightily at the hands of her captors.  But she looks beyond her past to the future and her optimistic ways and love of books endeared her to me.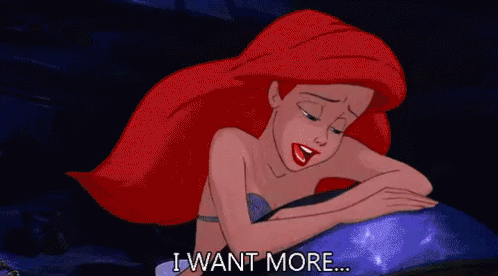 The characters were not the only thing that enthralled me.  The world building was unique but since the tale was so short I only managed a glimpse into the complicated world built by the author.  There were so many unique aspects that made up the universe that the small look into it was not enough.  I am determined to read the rest of the series for this single short novella has captured my imagination and dug its claws in.
In the end, I would definitely recommend this novella.  I believe it can be read separately from the rest of the series but I will find that out soon enough when I read the other books.  Read it for it is worth being in its thrall for a short hour.