Lila Black doesn't believe in matchmaking, let alone soul mates.  But she continues to be hassled by the Cupid's matchmaking service.  In an attempt to put a stop to their constant spamming she finds out that there is a little magic in the world after all. 
The Cupid's matchmaking service is run by actual cupids from ancient mythology and she has matched with someone who shouldn't even be in their system or have a match.  Cupid, the original bad boy of love.  Now Lila's once-normal teenaged world has exploded into a mythological nightmare overrun by crime-lord sirens, wrathful cupid hitmen, magic arrows that cause no end of trouble, and a mischievous, and a not-so-angelic love god.  I received this book from NetGalley and all opinions are my own.  This book was released on October 1, 2019.
I was uncertain about picking this book up but all I can say is that it was an intriguing and somewhat shorter read.  Originally, I chose this book because it was based around mythology and seemed like a quick read.  I was soon wrapped up in this tale and despite my misgivings due to the original description of the story, I enjoyed it.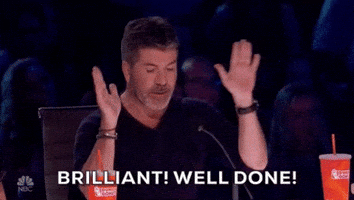 The book is based around Cupid and the author managed to weave this mythological outlook into the modern world.  It was well done as cupids and other creatures from mythology managed to live in a world that no longer believed in them. Despite being focused around mythology the author managed to thread in her own creativeness not necessarily adhering to tales from Greek mythology.  Overall, the world-building was well done.
The characters were fascinating, to say the least.  The main character Lila, was just a normal teenager until she goes to a matchmaking service to stop their constant spamming. Well, there she finds out her world isn't exactly what she thought it was.  Her perseverance in taking on this mythological world was admirable and she came to realize that she avoided love due to her mother's death.  Sadly, I felt that more character growth could have been incorporated but the emotions that were thrown at us through Lila were phenomenal.
The other characters were simply intriguing. Cupid took the world in nonchalant strides to avoid the loneliness and sadness of his existence.  I don't know if I would agree that he was necessarily the perfect match for Lila but he offset her seriousness with his joviality.  His brother Cal is the opposite of Cupid for he is more serious but just as heartbroken and lonely.  Their relationship was interesting to read about for they were still loyal to one another despite all their disagreements and arguments. And before I stop talking about side characters I should mention how much I loved the villainess.  One normally does not associate her with how she is presented in the book and I adored it.  Her methods and reasoning were never really explained but it just added to the madness that seemed to surround her character.  I am not going to give any more away about her but she was an excellent antagonist.
In the end, I would recommend the book.  If you are looking for a modern and mythological world combination this is it. A book that will drag you through a world filled with creatures who shouldn't even exist. It is a wonderful tale. The one thing I hated though was how forced the romance was.  The characters weren't allowed to get together so then they did in a cliche move.  It was too forced and did lessen my enjoyment of the book.  Still, it is a wonderful three out of five stars.