Book Review: The Goodnight Kiss by Jennifer L. Hart

Nic has a full arsenal of weapons that she uses when bringing down her prey.  The deadliest of weapons lies in her kiss for a single lip to skin contact kills a human.  But her gift is also a curse that could harm those she loves.  As secrets rise to the surface and the past is discovered, Nic must turn to Aiden, a mysterious stranger who knows more about her than she herself knows.  He has information and with his help, she opens the door to a whole new world where magic is like breathing and the impossible becomes reality if one is willing to pay the ultimate price.  But once the door is open there is no going back.  Ever.  I received this book from NetGalley in exchange for an honest review.  This book's publishing date was May 1st.
The Goodnight Kiss was an outstanding tale filled with Norse legends, faeries, giants, a wolf, and a girl whose kiss has the power to kill.  From the very first line, the book held me in its thrall and I simply could not put it down.  The world building was stunning with its portrayal of the fae alongside Norse mythology.  The characters that inhabited the world were just as phenomenal and I found myself thirsting to know more about them.
The main character, Nic was awesome in her audacity and empathy.  From the beginning, I was intrigued by her need to kill the wicked and I only grew more invested in her character when I found out she was the Unseelie queen and that she had a history with Aiden, the mysterious boy who began tailing her and seemed to know more about her than she herself did. 
Their history was something of great interest to me and yet the book revealed little about their past lives.  What was revealed was gloomy and filled with deceit.  However, it was wonderful to compare the current Nic with who she had been when she was queen.  She changed and found empathy and love in her current life that she never managed to obtain in her past life.
Nic's remarkable character was offset by Aiden who was her consort in her past life.  He had a frightful childhood when he was forced to kill his brother and then was physically abused for some indeterminate time by a human.  He fell for Nic immediately but she betrayed his trust when she forced his hand in an important matter.  She then died and he resurrected her into her present life where she was raised by the fates.  His character learned how to love again and accept the fact that he was Loki's son.  His hurt and loyal character offset Nic perfectly and their adventures together were incredibly fun to read about.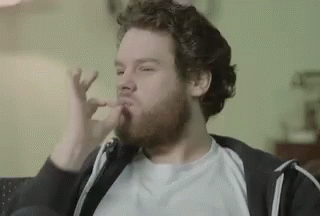 Besides the characters who were each prodigiously unique the creative world building was compelling.  The faeries with their Unseelie and Seelie courts are always interesting to read about and I loved the author's interpretation of the courts and the fae within them.  Combine that with Norse mythology and you have an explosively enthralling world.  I loved it for I could read about Loki's children along with the volatile and dark world of the fae.  The combination enhanced one another and made for an idiosyncratic world.
All in all, I completely adored The Goodnight Kiss and cannot wait for the second book.  I would highly recommend this story as a must read for all book lovers into mythology, the fae, and a girl whose kiss is as deadly as the past.