King Midas was able to turn items into gold but he relinquished the power when he almost lost his daughter to this supposed gift.  Ten years later Princess Kora still bears the consequences with skin that shines golden and gifts that continually grow harder to hide.  
Kora remains hidden in the castle attempting to ignore the swirling gossip of the courtiers but when a duke arrives he seems to be able to see beneath the golden skin.  Their courtship is interrupted when a thief steals the golden pieces needed to keep the King alive.  With the unique ability to sense gold Kora sets out on a journey to recover the missing gold learning that everything is not as it seems.  And that gold and the power it holds is more dangerous than she ever imagined. 
This story based on the tale of King Midas and his golden touch was a phenomenal adventure that dragged me through the mind of a girl turned to gold by her father and his curse.  The characters pranced through my mind and the world building painted a vivid story that left me wondering what happens next.
The main character, Kora struggles to find her place in a world that is disgusted by her mere presence due to the golden hue of her skin.  In this story we see her go beyond the girl who is afraid and resigned to the hatred that surrounds her to one finding her acceptance and way in the world.  She begins to realize that her curse does not shape her and that she can be free and in control.  It was phenomenal as a reader to watch Kora's growth and I loved her character even if I was at times annoyed by the fear that seemed to consume her.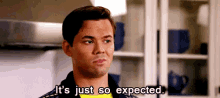 The other side characters added a vivid array of emotions and flaws that made a complete cast.  I will state now that I knew immediately who the love interest would be and that the Duke (slight spoiler here) was not all that he appeared to be.  In the romance aspect, the tale was predictable but besides that, I loved pirates and their effect on the tale.
Besides the characters, the world building was gorgeous.  We see pirates, a lawless island, and sea creatures which all added to this stunning book.  Not to mention, the evil pirate of this tale who's obsession with skulls was fascinating.  I will say that this book did not do a good job of sticking to Greek culture or history but if one simply takes the tale out of Greek context and sees it as a separate world it is perfect.
So, in the end, despite its flaws, I loved the tale of King Midas' touch and the resulting consequences of the golden touch.  A sequel for this book called A Curse of Gold has been announced but will not be coming out for some time.