Sharing Saturday is once again upon our doorstep.  Today I was looking back upon my old posts and seeing how my posts have changed since the beginning.  I look at what I have added and what I have dropped in my posts.  Blogging is a continual experiment.  An experiment to find what works, what is fun, what doesn't work, and what people want to read.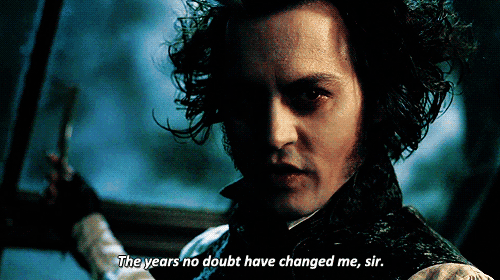 For me personally, I noticed a major growth in the length of my posts.  Looking at my first post I wonder what I was thinking when I wrote it for it is two measly paragraphs stating that I liked the book and what it was about.  Beyond that, for the first four or so months of my blogging journey all, I would write were book reviews.  No tags and no personality to really show what my blog was all about.  I also seemed to neglect the writing portion of my blog which is part of the reason I started Sharing Saturdays.  Furthermore, I posted irregularly for the longest time and it is only recently that I have really started to post at evenly spaced intervals.
So, what am I sharing today?  My blogging story?  No, I am going to show you a comparison of my first book review and the one I just recently posted.
| | | | |
| --- | --- | --- | --- |
| Measurement | First Book Review (An Ember in the Ashes) | Most Recent Book Review (The Robber Bride) | Difference |
| Total Words | 112 words | 390 | 278 words |
| Number of Images | 1 image | 2 images | 1 image |
| Words spent on personal opinion | 45 words | 287 words | 242 words |
| Words spent on explaining what the book is about | 67 words | 103 words | 36 words |
| Number of Paragraphs | 2 paragraphs | 4 paragraphs | 2 paragraphs |
I notice the changes that I have wrought since I started this blog slightly over a year ago.  I know that my blog will change as I change and I am excited to see how my blog grows and changes.
Please leave a comment below on what you have changed about your blog through the months or years.