Book Review: The Countess by Lynsay Sands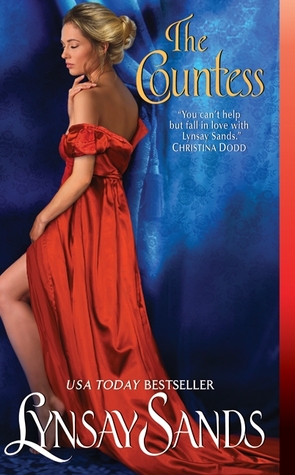 Christiana did not get her happily ever after in marriage.  That is until her husband suddenly drops dead.  Christiana is tired of living under her husband's thumb and she is glad to be free of him and does not want to mourn.  Besides her sisters have to find husbands and going into mourning would postpone that.  So, Christiana decides to put her husband on the ice and continue with her life.
That is until the real earl appears.  Richard Fairgrave wants to confront his lying traitorous twin brother who ordered him dead over a year ago.  However, he arrives to find that he is supposedly married and his brother is dead.  To avoid scandal he decides to simply step into his brother's life.  But what he doesn't expect is a maddening desire for his brother's wife who could be a murderess.  Now Christiana must deal with an unwanted husband and what he means to her all before the ice melts.
The Countess was a wonderful action-packed romance full of mistaken identity, murder, and blackmail.  The romance was sweet and the characters were truly meant for each other.  The action was mysterious and thrilling.  Overall they complimented each other to form a wonderful tale with just enough romance and action to make it an excellent historical romance.  The characters were entertaining and real.  I truly adored this book and have decided that it is definitely one of the better romances that I have read.
The characters contributed vastly to my entertainment of the tale.  Their character growth was evident especially for the main character, Christiana.  Christiana was meek at the beginning with her first husband, George.  He controlled her and maligned her confidence.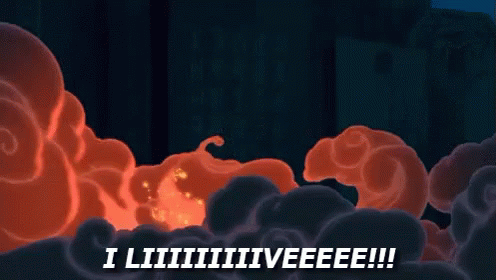 After he died, though, we began to see her real fiery character that had been suppressed since her marriage to George.  She turned out to be brave, intelligent, and not at all proper.  She barely batted an eye at handling George's dead body.  It was intriguing to watch her come out of the shell and misgivings that she had formed and become her old self once again.  The author really grew this character and we, the reader enjoyed watching Christiana grow and relearn how to live again.
Her second husband Richard was a wonderful counterpart character who I loved watching fall in love with Christiana.  Richard was sweet, kind, and polite.  He was the opposite of George.  He did not try to suppress Christiana's true character and he worried over the scandal he could create for her and her sister's.  He was hurt by his brother but he was willing to try to change what his brother had done.  There was less character growth shown by him except for falling in love.  Despite less investment in his character growth by the author I still adored his character and knew him to be perfect for Christiana for he would show her the proper respect and love that she deserved.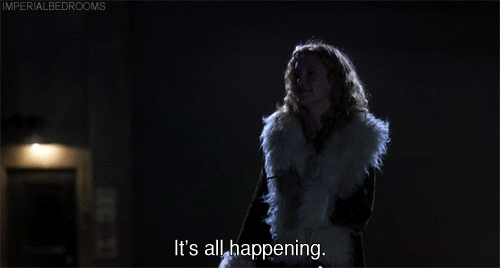 Besides the romance between the two main characters, there was plenty of action.  Some romance books lack this but The Countess was invested into murder, blackmail, and the hiding and carting around of bodies.  The confusion between brothers was also funny and added a twist to the tale.  I loved the action for it made the book more interesting and riveting.  It only added to the romance and my growing regard for this book.
The side characters were also stunning.  There was a side romance between Christiana's sister and Richard's friend which made the tale slightly more scandalous.  Both of Christian's sisters added a great deal of support to the tale along with Richard's friends, Daniel and Robert.  They enacted interesting conversations and funny moments.  The side characters wholly supported Richard and Christiana while adding their own voices to the story.  They just made the book all the more fascinating.
The Countess was a truly enchanting tale that I would highly recommend reading.