The labyrinth was built to protect but living in its shadow Zadie Kalver feels anything but safe. The maze is enchanted and filled with deathtraps, illusions, and magic. A killer called Dex stalks its corridors and Zadie stays far from it.
But when Zadie's best friend vanishes into the labyrinth-and everyone mysteriously forgets he exists- completing the maze becomes her only hope of saving him. She brides Dex, to guide her through the maze on a terrifying journey that will change everything she thought she knew about her world.
Navigating a deadly garden, a lethal blood-filled hourglass, and other traps-with an untrustworthy murderer for her guide-Zadie's one wrong step from certain death. But with time running out before her friend (and secret crush) is lost forever, Zadie must reach the exit and find him. If Dex and the labyrinth don't kill her first.  I recieved this book from NetGalley in exchange for an honest review and all opinions are my own.  This book was published June 4, 2019.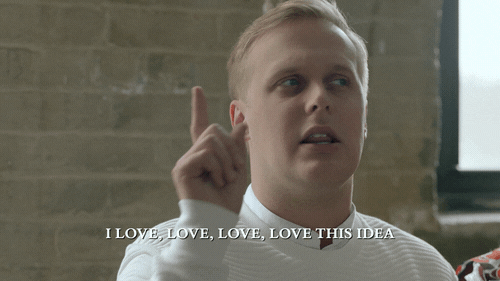 As soon as I read the synopsis for The Red labyrinth I knew I had to read it and this book went well above and beyond my expectations. I was intrigued by the short overview of the book and it sounded similar to the Maze Runner series so I decided to read it. And it was worth staying up late up for even if I had to force my eyes to stay open. The idea behind the tale was fascinating and the characters were gritty and real, while the author stunned me with her ability to grow her characters in such a heartfelt way.
The world-building was so unique. I loved the idea of a slightly advanced civilization with people whose skills ranged into the abnormal. Add to that a deadly maze with a killer loose in it and you have a stunning tale on your hands. I particularly adored the maze and the challenges the author placed within that maze. Some of them were heart-wrenching and most of the obstacles sounded like horrible ways to die. Not to mention they were individually unique and I have rarely read trials similar to the ones placed in this book. It added a remarkable background for the masterpiece of characters.
The characters were marvelous. At first, I honestly hated the main character, Zadie who was constantly complaining about being normal. She drove me up the wall with her inability to rescue or defend herself. However, as the book went on I fell for her character. She began to see that to be brave or strong she need only rely on herself. That she can conquer the past to find a future and that she doesn't need special abilities for she is already special individually.
It was a stunning masterpiece of young adult literature and I would recommend it to all lovers of action-packed and unique stories.