Book Review: Hunting Prince Dracula by Kerri Maniscalco
After the Ripper murders Audrey Rose Wadsworth is headed to Romania to a highly acclaimed foresnic medicine school.  But when they arrive bodies turn up seemingly murdered by the long dead Vlad Dracula who is believed to be a vampire.  As more murders continue Audrey Rose and Cresswell set out to find who is truly behind these heinous acts even as they fight for a position at the school.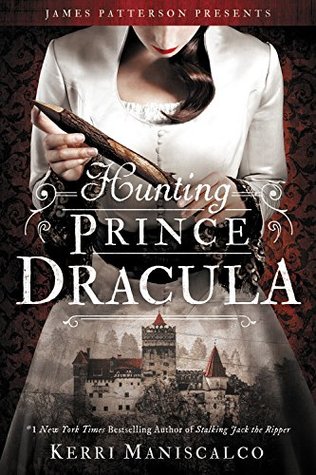 Finally I recieved Hunting Prince Dracula after what seemed like forever.  I read it within one day and I adored the book.  There were so many twists that I never saw coming.  I did find it kind of annoying how much she freaked out about seeing cadavers at the beginning of the book because of her brother.   I was not sad when she finally stopped imagining her mother's body and the memories stopped surfacing about the Ripper.
I did not suspect who the murderer turned out to be.  Honestly throughout the entire book I had no idea who I thought it was. Despite all that, I love it and I know that there has to be a third book based on the ending and I want it now.  I highly recommend this book and suggest that everyone should read it.