Princess Aurora's mother, Sleeping Beauty, died young and since that time Aurora has been blessed with fairy gifts.  In the ten years since that time, she has learned that magic comes with a price and for her, it is the inability to ever know romantic love.  When her brother is captured Aurora dresses as a boy and sets off to find an army and free the only person she is free to love.
Prince Nikalaas is living on borrowed time.  He has mere weeks to convince a princess to marry him before his eighteenth birthday when he will turn into a swan.  He is determined to find the only princess willing to marry him, Aurora but when he meets her brother – or so he believes- he is blackmailed into helping raise an army.
As an ancient prophecy's final conclusion comes ever closer, Aurora and Nikalaas learn that there are worse things than the end of mankind.  There is an impossible love and a forbidden hope…
This book was phenomenal! I was held within its thrall of stunning world building and fierce characters whose stubbornness made for an amazing amount of banter.  The two main characters made the tale despite the somewhat predictable plot line.  Princess Aurora and Prince Niklaas spent the entire book engaged in a fierce dialogue filled with hilarity and denial about their growing attraction.
The two main characters filled this story and I simply loved them.  Aurora is stubborn and wild, always throwing herself into danger without thinking.  She has fairy gifts which she uses to outsmart all of the forces allayed against her.  We as a reader connect to her because of all the mistakes she makes and the realization that they are in the past and all you can do is attempt to be better and fix the mistakes.
Niklaas is like Aurora and perfectly challenges her and argues for what he believes is right.  He wants to escape his father and find a loving wife and family.  He is extremely protective of Aurora even as he fights her on every matter.  His wordplay with the princess was amazing and it made up the substance of the book.  Without it, the book would have been boring and hard to get through.
Beyond the characters, the world building was quite interesting.  It combined fairy's, ogres, sleeping beauty, and magic for a weird and dark world.  I liked it for it was a different take on the timeless tale of sleeping beauty where the prince isn't perfect instead he is a cheating, lying, greedy man.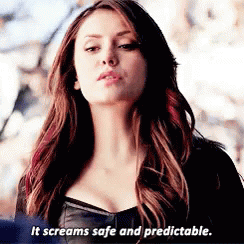 However, the plot twists were slightly predictable.  As an avid reader I can usually figure out some plot turns before they occur but this book only surprised me a couple of times.  It was good for a sweet, slightly dramatic, book but I felt that the author could have done more to make the actual plot line interesting.  But as I have said before it was made up for by the phenomenal characters.
In the end, I would recommend this book.  It was intriguing but at times it was overly dramatic.  Princess of Thorns was a new take on an old tale and it was pulled off quite well leaving me with the view that one should read it but take into account that it is slightly predictable.